ABOUT US
Thought & Possibility supports mission-driven organizations with a unique approach to branding and strategic, integrated marketing communications. You have an honest, organic brand at the core of your mission and values. T&P helps its clients harness the power within their brand toward exponential growth.
Because T&P focuses exclusively on mission-driven organizations, they have a deep understanding of how to help you move effectively in the marketplace of ideas, service, business, and communication. Their mission is to drive your brand to the intersection of best-practice communications strategy, community building, and organizational change.
Meghan O'Connell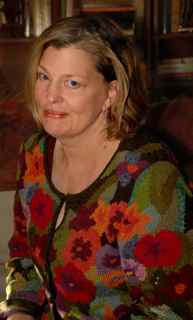 Founder and Principal of Thought & Possibility, Meghan O'Connell is known for strategic thinking, ease in the midst of complexity, a "sixth sense" about cultures and their norms and a proven ability to tap into the collective wisdom of an organization. Her track record for helping mission-driven organizations define a brand that's deeply rooted in organizational truth is well established.
Meghan O'Connell has an MBA in Marketing from the University of Chicago. MBA notwithstanding, she has spent a significant portion of her career on the creative side of the communication business including a dozen years at major national agencies. Her marketing background and creative experience give her a 360-degree understanding of what it takes to move forward productively and sustainably in a tumultuous market environment. Her approach is purposeful and strategic; intellectually adventurous and productive. Marketplace results are on-target, often dramatic and the process is energizing and transformative for the people connected to the organization.
Meghan is a magna cum laude graduate of Princeton University. She has served on the adjunct faculty of American University where she taught strategic marketing communications in the MBA program at the Kogod School of Business. She leads Collective Wisdom groups in a variety of venues and has twice been an invited Presenter at the prestigious Psychotherapy Networker Symposium. She is a long-time attender of Sandy Spring Monthly Quaker Meeting and a poet.